Pixy + Zumo Image Recognition following Robot (Assembled)
[
TSI-ZUMO-003-A-L
]
Pixy + Zumo Image Recognition following Robot (Assembled)
[
TSI-ZUMO-003-A-L
]

Price: US$339.95(tax excluded)
Available
Pixy+Zumo Image recognition following robot set (assembled)
Part Number:TSI-Pixy-Zumo-001-Assembled
<Overview>
This kit is a set of image recognition following robot equipped with Zumo Pan Tilt Set of Pixy CMUcam 5.
In addition to Pixy's high-speed image processing and agile Pan Tilt, Zumo's agile driving ability combines with cats like agile movement to follow balls and other objects.

【Main contents】
1) Pixy CMUcam5
2) Pan/Tilt Mechnism Kit
3) Pan / Tile installation parts
4) Arduino Leonardo
5) Zumo Robot for Arduino (75: 1) - assembled
6) Charger / rechargeable battery (4 AA) set

※1.This product is an assembled kit.
※2.Four AA batteries are required to operate Arduino, Pixy and Zumo.
Since it is not included in this product set, it must be get it separately.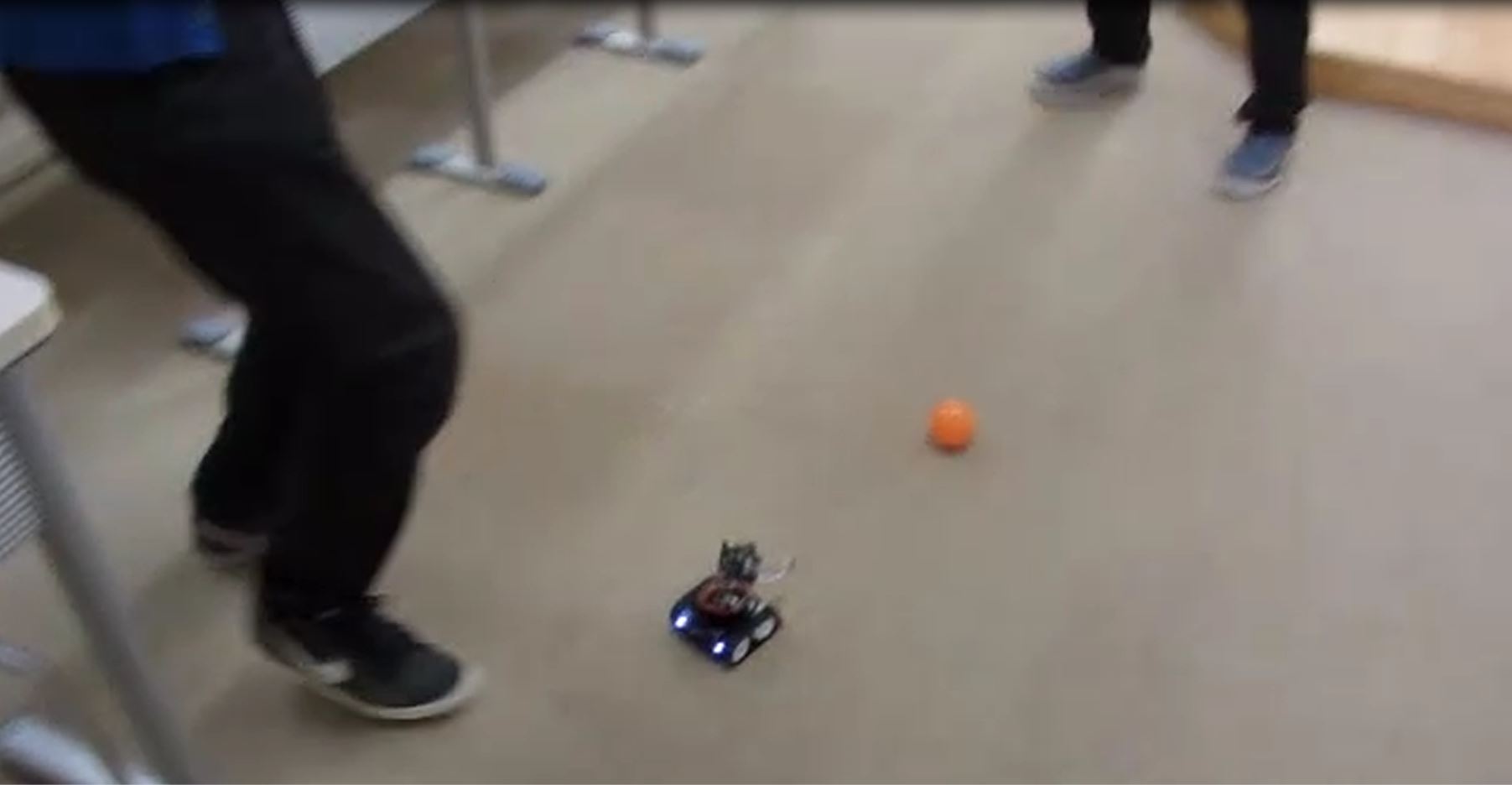 ■
Content of sample program:A cat-shaped robot that follows a color ball
(1)Download sample program to Arduino.
(2)Pixy CMUcam 5 is dedicated software, and balls to follow are set.
(3)Turn on the switch and follow the color ball, so chase it, please play with the robot and the ball.
Pixy + Zumo Image Recognition following Robot (Assembled)
[
TSI-ZUMO-003-A-L
]

Price: US$339.95(tax excluded)
Available