7 "HDMI Display & Case Set
[
TSI-LP020-070C-Cset
]
7 "HDMI Display & Case Set
The 7 inch HDMI touch display & case set is a set product of a display case and a touch display that can be attached to the original 3ple Decker case of Physical Computing Lab.
■ Spec
Display
Resolution      : 1024 x 600

LCD Panel            : IPS screen

Touch Method    : Capactitance

Supported Devices  : LattePanda

                                (Please refer to the FAQ&Tutorial site for maker information)

 

Interface               : HDMI : Display

                   USB :Touch control( 5points when using Windows 10)
Note) This prodcut can be used with Wndows 10。Raspberry Pi, Tinker Board, BeagleBone Black, etc.
But it can be used depending on conditions.
Product Appearance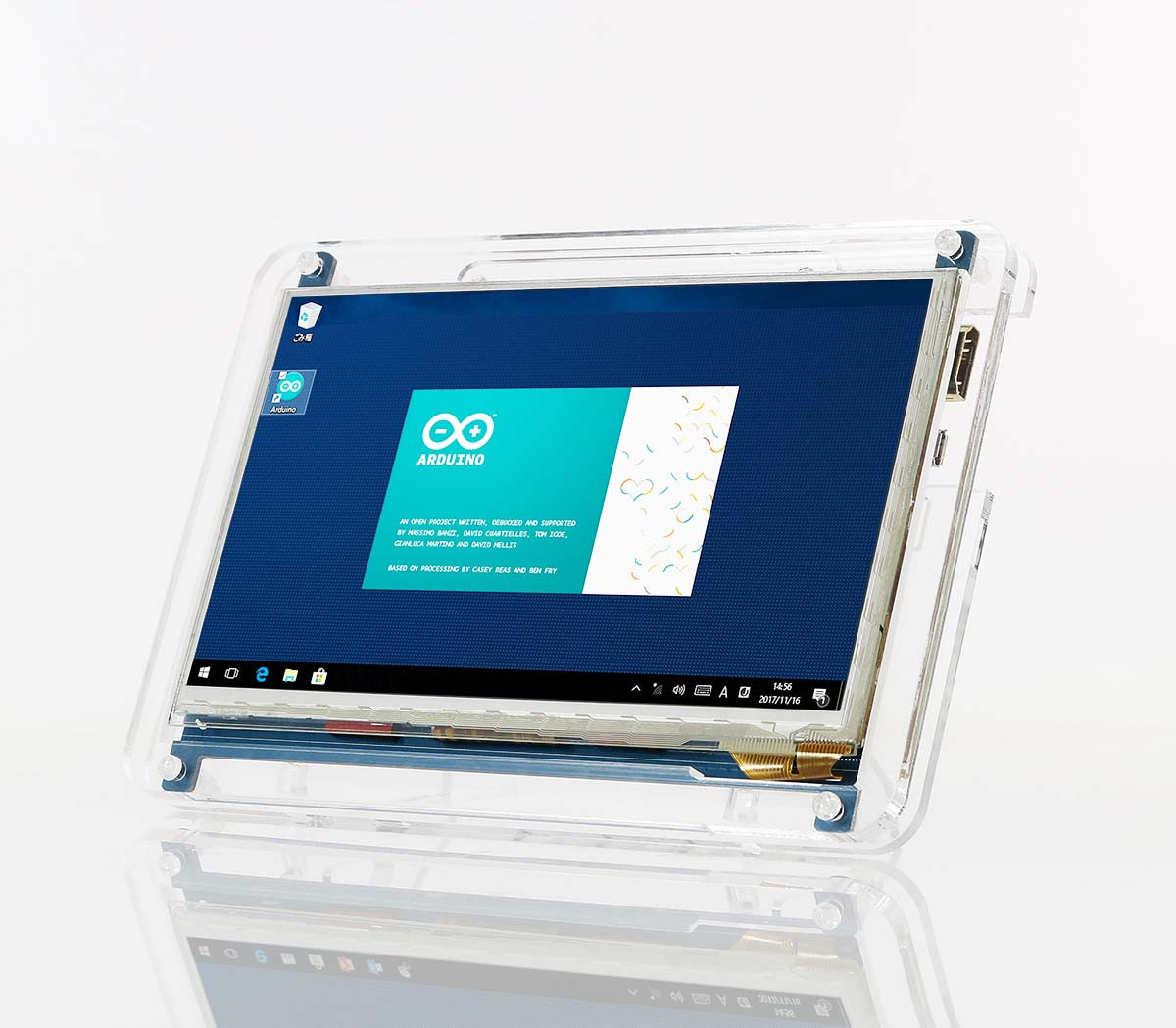 On the back of the display, there is a pin hole for Detachable which is the feature of 3ple Decker.
With this, you can prepare to install Latte Panda in 3ple Decker case.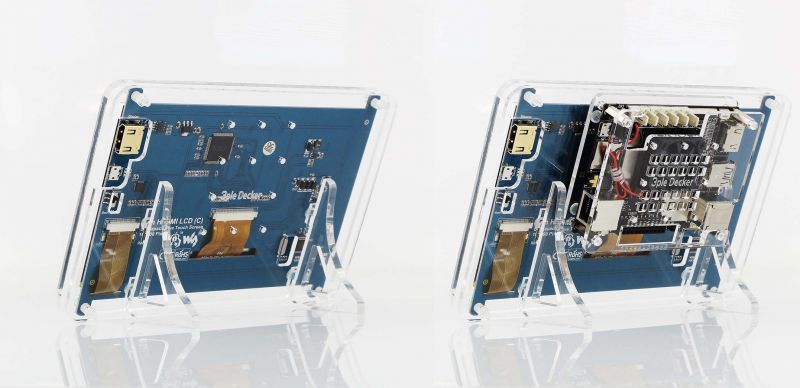 It is a set product of touch display and case. The case for Latte Panda and Latte Panda is not included in this product.
Contents
1. 7inch HDMI Touch dispaly
2. 3ple Decker compatible Display Case
3. HDMI Cable
4. USB Cable
7 "HDMI Display & Case Set
[
TSI-LP020-070C-Cset
]

Price: US$83.99(tax excluded)
Available